Now that you are back on campus, you may feel that things are a little different. You may feel as though you have changed from the person you were when when you left a few short months ago. Some students will experience return to the USA as a homecoming, while others will view home as newly strange to them because they are experiencing the familiar through newly adjusted eyes. This is normal and all part of the study abroad process.
You may also be experiencing difficulty readjusting to life and academics at AU. This, too, is a normal part of the study abroad experience. Our office is here to help you with some resources to make the transition back to AU a little easier.
Ultimately, you have the power to turn this experience into a defining moment in your life. Just like the decision to study abroad required your initiative, so does the act of translating that experience into your future goals. And, just as you may have encountered difficulties or questions while preparing to study abroad, you may find that there are challenges awaiting you upon your return from study abroad. The AU Abroad office is here to support you, provide you with any resources, and guide you on your way even after you have returned from study abroad.
According to Dr. Bruce LaBrack, a cultural anthropologist and South Asian specialist at the University of the Pacific, students have indicated the following ten challenges to be some of the most difficult to overcome upon return from study abroad.
Boredom
Do you miss the new and exciting challenges of your host country? Are you feeling a little unchallenged, or as though there just are not enough fun new things to do at AU? Don't worry. This is a natural feeling after having challenged yourself with a study abroad experience. We recommend you find ways to stay connected through on campus clubs, attending events hosted by AU Abroad, and looking up events hosted by your country's embassy.
"No One Wants to Hear"
Most study abroad students have many stories that they wish to share in order to convey what their experiences meant to them. However, you may have found that your friends and family don't always care to listen to the details. Your friends and family are not rejecting or undervaluing you. They just prefer to hear the highlights of your experience and then move onto the present. We understand that you had amazing experiences, triumphs, adventures, and challenges while studying abroad. By staying in touch with your friends from abroad, your homestay families, and other students at AU who went on your program, or a similar program, you will find willing listeners. You will also enjoy speaking with prospective study abroad students who will appreciate hearing insights about your experience. Additionally if you feel you are having trouble adjusting you may wish to seek out services at the AU Counseling Center.
You Can't Explain
Sometimes it can be hard to articulate how you felt or what you felt while abroad. You may feel frustrated with your inability to convey the nuances of your experience even to the most sympathetic and engaged listeners. Just keep practicing. Try writing down how you feel to organize your thoughts. This may help you better articulate your feelings to someone later.
Reverse "Homesickness"
You may be missing the places, people, friends, and home stay family from abroad. One way to help counteract this feeling is by staying in contact. Keep up with those friends on facebook, twitter, by email, and even try to skype a few times. This will help ease the separation stress you are feeling.
Relationships Have Changed
You may have noticed that some relationships with friends and family have changed. This is normal. Just as you may have acquired new ideas and attitudes while abroad, people at home have too. Some changes may be positive, while others may be negative. If you feel that you need someone to talk to about these changes, we recommend you look into the counseling services provided by AU.
People See "Wrong" Changes
Sometimes others will perceive some small changes as negative, or ascribe "bad" traits to the influence of your study abroad experience. These perceptions may be tempered by jealousy, fear, or feelings of superiority or inferiority. In order to counteract these perceptions, you may need to actively monitor your actions and reactions to others. This phase is normally experienced within the first few weeks of your return home, and if you make an effort not to confirm these negative stereotypes, the phases will pass quickly.
People Misunderstand
Just as it took some time to learn to communicate with your host culture, it will take some time to relearn how to communicate with people back here at AU. What might have become normal or acceptable behavior while abroad, may now be misinterpreted at home. You may have a new style that while abroad helped you to fit in, but here, may be misunderstood as provocative, inappropriate, or as an affectation. You may notice that your friends, family, and classmates misunderstand your use of new language or phrases, or casual references to obscure locations as boasting or "showing off." As a way to help reduce these misunderstanding, we recommend that you remain aware of how you may look to others, and that you pay attention to how your behavior and attitudes may be interpreted by others.
Feelings of Alienation
Sometimes being back "home" is not as easy, simple, or perfect as you remember it to be. This may be because you have developed a "critical eye" to your home culture, where you compare home to your host culture abroad, seeing many faults with "home" that you may not have noticed before. These perceptions can make you feel alienated from the place where you once felt familiarity. As you make these mental comparisons, you will slowly readjust to being back "home." We recommend that, until you have readjusted to "home," that you keep your comparisons to yourself, share them with your counselor, or write them down, as they could be misinterpreted or categorized as bad habits learned from abroad.
Inability to Apply New Knowledge and Skills
We realize that you may feel frustrated or disappointed with the lack of opportunities to apply your newly gained skills. These skills might be technical, linguistic, or social. Remember, that one of the primary skills you learned abroad was how to adapt to new, difficult, and challenging situations, how to overcome these situations, and how to make the most of the opportunities at hand. The AU Career Center can help you add these skills to your resume. You can absolutely continue to use these skills upon your return to AU.
Loss or Compartmentalization of Experience ("Shoeboxing")
You may be worried that your experience abroad will become compartmentalized, like the souvenirs or photos you collected while abroad that you now keep stashed away and only take out when you want to remember your experience. You may worry that this time abroad will fade, or that you will simply lose the experience or knowledge gained. In order to help internalize and integrate this experience into your life, we recommend you fit a course or two into your schedule that helps your further pursue some aspect of your study abroad experience. That is, if you were intrigued by the T.V. commercials in your host country, seek out a communications course; or maybe you want to continue to work on your language skills; or maybe you want to understand the new lens through which you see your host country's social sphere. By setting goals for your return, you will find that it becomes much easier to integrate your study abroad experience back into your life at AU.
Adapted from Dr. Bruce La Brack, School of International Studies, University of the Pacific, Training Design for International Transitions, La Brack and Pusch, SIIC
We recommend you take advantage of the numerous opportunities to remain connected with your study abroad experience both at AU and in DC. Below are some resources that may help you to connect your study abroad experience to your life back home.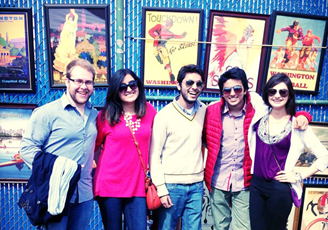 AU Abroad
Become an Abroad at AU buddy! The AU Buddy Program is a long standing tradition of the Abroad at AU exchange program. Each semester we match new exchange students with AU Study Abroad Alumni. AU Buddies are encouraged to meet with their buddy during the first week of classes and at least once a month for coffee, a meal, or other fun activity during the semester! We do our best to match you with an incoming exchange student from the country in which you studied abroad, or someone with shared interests! If this sounds like something you are interested in, please sign up to receive further information and instructions here. Buddies are matched in late Summer and Fall semesters.
Become an Abroad at AU Orientation Leader! Being an orientation leader is an incredibly important leadership role. Our orientation leaders have made the transition period enjoyable and smooth for our Abroad at AU exchange students. During orientation, we will play games, tour DC, and have group discussions about AU life. Orientation culminates in an Abroad at AU tradition: "Snapshot DC" a massive scavenger hunt around DC! Sign up here.
Apply to be a Work Study in the AU Abroad office where you will help other students through the process of applying to study abroad.
Volunteer at the Study Abroad Fair each Fall to talk about your experience with prospective students. Contact auabroad@american.edu with any questions regarding the fair.
Let your study abroad advisor know that you would like to talk to prospective students at information sessions and pre-departure orientation.
If you are not already, follow AU Abroad on Facebook, Twitter, and Instagram to learn of events on campus and in DC that may be of interest to you.
Join the AU Abroad Returnee Facebook Group. The group is meant to be a place for students to connect, network, and share their study abroad experiences.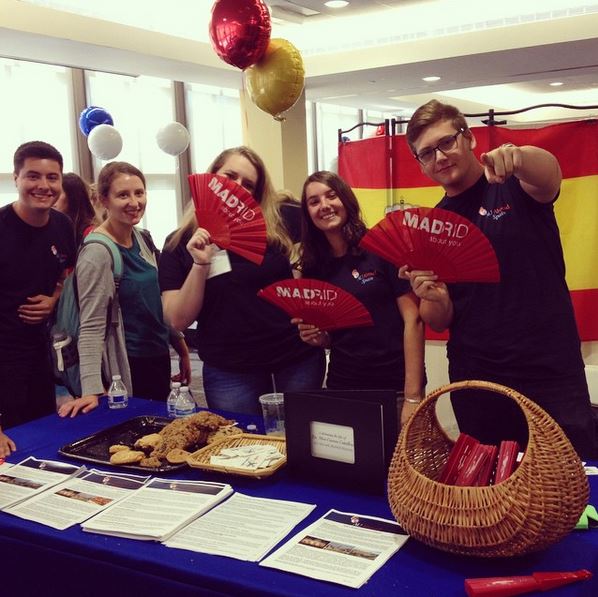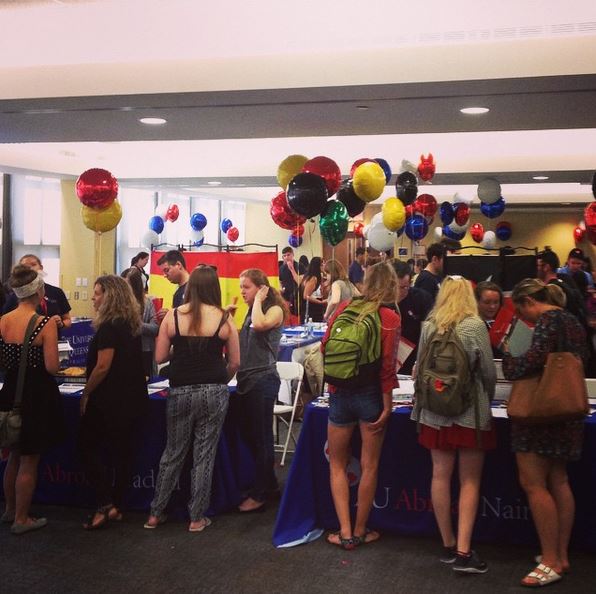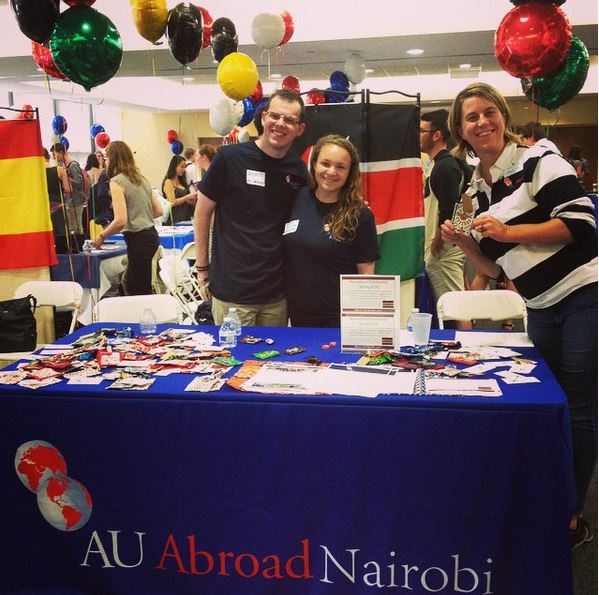 Services at AU
Participate in the TALK program through International Students & Scholars Services and continue to engage with international students.
Sign up for the Language Exchange Program to continue to improve your linguistic skills.
Participate in the Global Cafe with international students studying at AU.
If you feel that you are having difficulty adjusting, consider reaching out to the counseling services provided by AU. They have individual and group session as well as weekly drop-in hours.
Enroll in courses at AU that allow you to continue learning from your experience abroad, or that allow you to apply that learning.
Career Center
Organizations on Campus
Join an AU club that interests you such as a service club, international themed club, language club, or create a new one.
Off-Campus Opportunities
Look up the local embassy of the country where you studied to see what sort of cultural events they are hosting this month. Join their listserv for frequent updates.
Check out Connecting our World's website on sharing your experience and staying connected.
Keep in contact with your friends and/or host family from abroad.
Attend a Lessons from Abroad event in DC to meet other students who also recently returned from studying or working abroad. Attend resume builder and interview preparation workshops, learn how to share your experiences to different audiences, and learn more about opportunities in the area.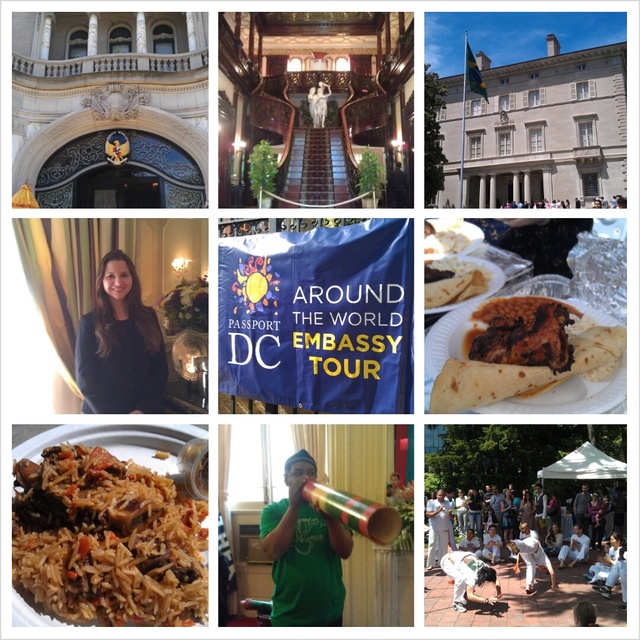 Information & Resources
Now that you have studied abroad, you may want to go abroad again. You may even want to live and work abroad upon the completion of your degree at AU. Below you will find information and resources about living and working abroad post-undergrad.
The Career Center
The Career Center at AU maintains an extensive list of employers in the area. They provide career advising, resume and cover letter assistance, and interview practice. Additionally, they offer the Job & Internship Fair every Fall and Spring semester. Learn more about the Career Center's opportunities.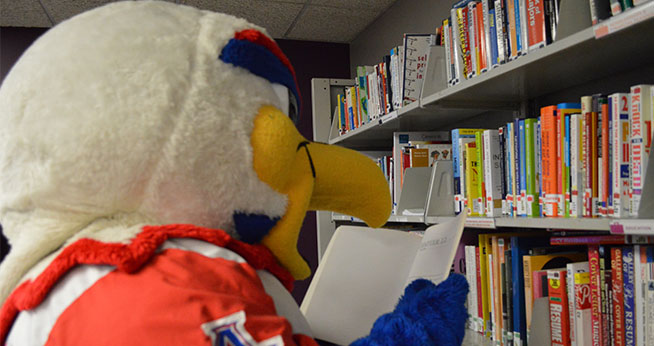 Photo Credit to AU Career Center
Additional Information, Resources & Databases
University of Minnesota Working Abroad
The University of Minnesota has provided some insight into things to consider if you want to work abroad in your future.
A website that keeps an updated list of jobs abroad ranging from teaching English, to nannying, to interning at start-up companies.
Language and Cultural Assistants Program in Spain
Participants in this program have the opportunity to assist in teaching English at a K-12 school in Spain after graduation. This program is managed by the Spanish Ministry of Education, Culture, and Sport as well as the Education Office of the Embassies of Spain in the USA. You will spend a full academic year in Spain, typically from the beginning of October through the end of May. Preferred placement in different Spanish regions can be requested. Participants in the program will receive a monthly stipend and medical coverage.
JET - Japan Exchange and Teaching Program
JET is a program sponsored by the Japanese government. Positions are available as an Assistant Language Teacher (ALT), Coordinator for International Relations (CIR), or -- for non-U.S. citizens only -- Sports Exchange Advisor (SEA). The salary is sufficient to cover personal expenses for living in Japan, and round-trip air transportation is provided. Japanese language not required. Contracts are for one year with extensions available. JETAA is a web site set up for JET Alumni. JET-L is an e-mail listserv set up for the purpose of discussion between returned and prospective JET participants. Subscribe to: listserv@listserv.arizona.edu by sending an e-mail with nothing in the subject line and write subscribe listname yourfirstname yourlastname in the body of the message.
The Best Work Abroad Resources provided by Transition Abroad are constantly updated and categorized by field. You will find articles on personal experiences and trends. This is an excellent resource on how to get into an international job. Additionally, you will find links to organizations with international work opportunities.
Conflict Dynamics International
Conflict Dynamics International is an independent, not-for-profit organization founded to prevent and resolve violent conflict between and within states, and to alleviate human suffering resulting from conflicts and other crises around the world.
Worldwide listing of open ESL teaching positions.
About Education's Guide to Education – Teaching Overseas
Information and articles on teaching English overseas.
Au Pair Europe offers au pair placements to both U.S. and Canadian citizens in countries such as Australia, Austria, Belgium, Bermuda, Denmark, Finland, France, Germany, Greece, Italy, the Netherlands, Norway, Spain, Sweden, Switzerland and the United Kingdom. Language proficiency may be required for some countries. Positions range in length of service and extended stays may be an option.
Includes listings of a wide variety of vacancies in Marketing, Healthcare, Finance, Technical and General Management in a number of European countries.
Entry-level jobs and internships in Europe, as well as other travel information.
International Career Employment Weekly
A comprehensive source of international careers for professionals, including international development jobs.
The International Monetary Fund (IMF) is an organization of 187 countries, working to foster global monetary cooperation, secure financial stability, facilitate international trade, promote high employment and sustainable economic growth, and reduce poverty around the world.
The World Bank was established in 1944, with headquarters in Washington, DC. It has two main goals, to end extreme poverty and promote shared prosperity. The World Bank provides financial and technical assistance to developing countries around the world to reduce poverty and support development.
USAID: US Agency for International Development
Features career resources including internships and new professional programs.
U.S. Department of State: Bureau of International Organization Affairs
The Bureau of International Organization Affairs (IO) is the U.S. government's primary interlocutor with the United Nations and a host of international agencies and organizations. As such, the Bureau is charged with advancing the President's vision of robust multilateral engagement as a crucial tool in advancing U.S. national interests. U.S. multilateral engagement spans the full range of important global issues, including peace and security, nuclear nonproliferation, human rights, economic development, climate change, global health, and much more.
U.S. Department of State: Bureau of Education & Cultural Affairs
Department of State's Bureau of Educational and Cultural Affairs (ECA) works to build friendly and peaceful relations between the people of the United States and the people of other countries. They do this through academic, cultural, sports, and professional exchanges, as well as public -private partnerships. They are in charge of the Fulbright program as well.
A non-profit, non-governmental organization which provides opportunities for individuals to live and work as volunteer teachers in developing countries.
NAFSA: Association of International Educators
These are designed to address specific topics in EA. You can find more details about these offerings at the NAFSA website. They help you stay up-to-date in the field.
A non-profit organization whose mission is to enrich and share the experience of living abroad through literature, humor and the arts, as well as by providing information and education on what it is really like to live in a foreign country and how to cope with the challenges that may come along.
Now that you are back from abroad, are you feeling that you no longer know what your career path will be? Have you considered that maybe you would like to work in the field of international education, assisting other students with international experiences? If this sounds like you, check out some of these international education programs and resources: