Virtual Offerings
---
AU Abroad is pleased to present a number of online offerings for students and faculty:
Courses
View the courses being offered online by the AU Centers in Brussels, Madrid, and Nairobi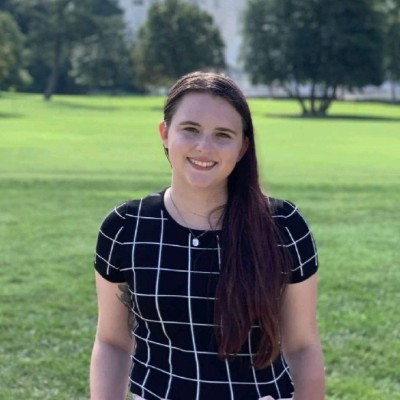 Kayleigh Thompson


On her courses through AU Brussels

My initial study abroad plans were cancelled due to COVID-19. I was really bummed out but seeing that I could at least take the Brussels classes online helped ease the sting of a lost experience! I am a global governance major and specialize in Europe and there are very few EU classes in DC at AU. Almost all of my AU courses have been American-centric so it was extremely important to me to have this different perspective. I strive to find the non-American perspective and these classes really helps me achieve that goal.
Virtual Internships
View all available virtual internships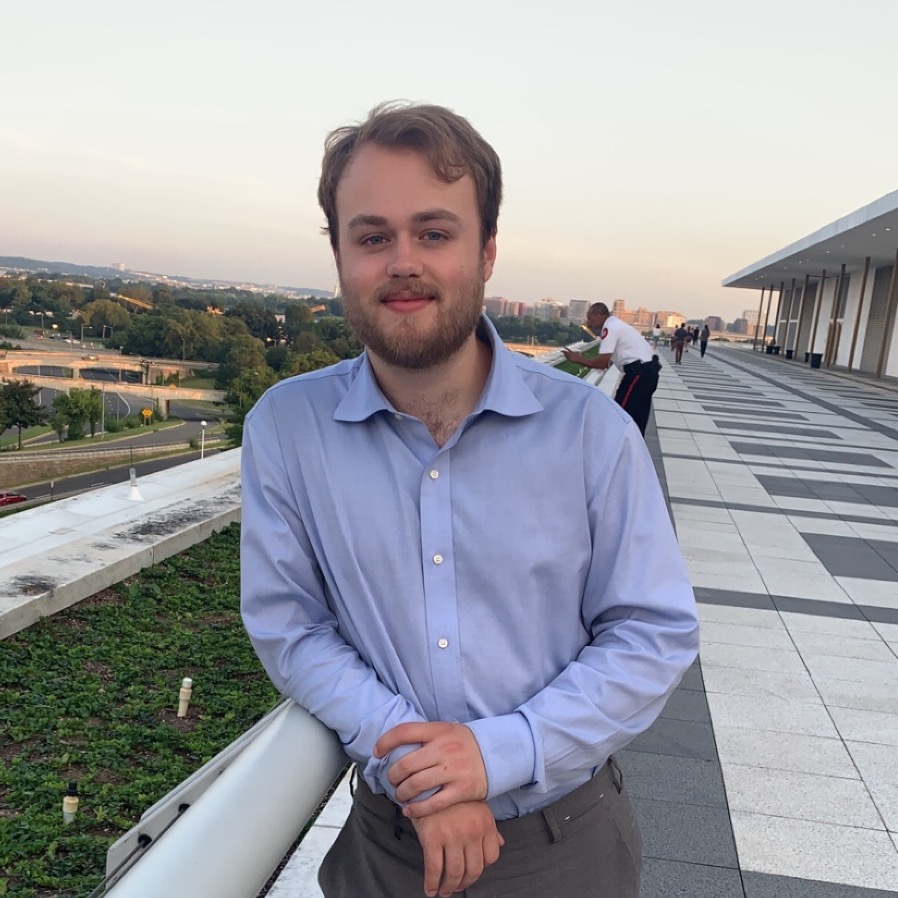 Bryce Phillips


On his internship with Imauka Access based in Kampala, Uganda

They are primarily focused on connecting Ugandan entrepreneurs with investors through its matchmaking program. The organization also provides resources for local entrepreneurs to network with each other and gain valuable skills for running their small businesses. Imuka Access works to ensure that the development it facilitates is equitable by providing special educational sessions and special focus for women entrepreneurs. I have done a lot of research into finding possible investors for Imuka Access' clients. I have also begun learning more about digital marketing in order to help out with creating social media content in the future. This internship will be a wonderful chance to apply the things that I have learned about economic development to the real world. The work that Imuka Access is doing will help contribute to the development of the Ugandan economy. Just as well, as an international business minor I have not yet taken a marketing class and so I hope that the lessons I learn doing digital marketing with Imuka Access will help me better understand marketing. Learning more about impact investing through the research I have done for this internship has made me consider that field for a possible career. As someone interested in working in emerging markets in the future, being able to learn more about Ugandan culture and business practices will also be very valuable.
Module offerings
View all our available module offerings for faculty members

Victoria Kiechel

Collaborating with AU Nairobi & AU Madrid

To support her various courses on cities and urban resilience, AU Abroad connected School of International Service professor Victoria Kiechel with AU's study abroad sites in Nairobi and Madrid. Urban sociologist Wangui Kimari will Zoom in live with Professor Kiechel's Global Cities class to discuss her life and work in Mathare, a Nairobi informal settlement, in the context of community marginalization and Nairobi's efforts to construct a master plan. Professors Kimari and Kiechel pre-recorded an interview session on Nairobi's urban culture and resilience for Kiechel's Climate Resilient Cities class. AU Madrid's Enrique Menéndez and Paco Gómez Santiago are recording a walking tour focusing on Toledo's urban form, for presentation to Professor Kiechel's Global Cities class.