Programs
Brochure
This page is the brochure for your selected program. You can view the provided information for this program on this page and click on the available buttons for additional options.
Netherlands: University College Maastricht
Maastricht, Netherlands
(Exchange Program)
Housing:
Dormitory, Student Arranged
Language Pre-requisite:
none
Language of Instruction:
English
Language Courses Offered:
No
Non-AU Students Accepted:
No
Internship:
No
Advisor:
Brita Doyle
Minimum GPA:
3.0
Class Level Required for Admission:
Second-semester Sophomore standing
Program Type:
Direct Enrollment
Is this program right for you?
AU students who choose to study at University College Maastricht should be seeking an interesting academic experience in a delightful European town. Students study alongside Dutch and students from other parts of Europe in small, interdisciplinary courses where student participation is critical.
Academics

AU Students directly enroll in the University College Maastricht, an honors liberal arts college within Universiteit Maastricht, for a semester or an academic year. For more information on what it means to directly enroll in a foreign university please view our Direct Enrollment Information.
Approximately 50 percent of the students come from outside the Netherlands, mostly from other parts of Europe. The cultural diversity which results from this gives studying at UCM an overwhelming international character.
Problem-based Learning
Like all programs at Universiteit Maastricht, UCM uses Problem-Based Learning (PBL) as method of instruction. PBL is a student centered approach to teaching and studying. The students discuss scientific and practical problems prepared by faculty members, in small groups of about 12 students. This so-called tutorial group is guided by a faculty member, the tutor. Lectures are used to provide overview, explain difficult subjects or expand on the literature.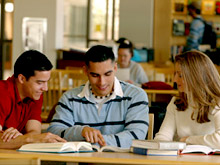 The PBL requires active participation and self-guided initiative from students. Students must be highly motivated and are expected to work hard. Classes are small and emphasis is on independent learning and group process. The approach is interdisciplinary and students build their own curriculum from courses offered in the sciences, humanities and social sciences, including practical skills workshops and academic core courses.
Coursework
Undergraduate exchange students enroll in a maximum of 30 ECTS per semester (or 60 ECTS for a full year), which is a normal full-time study load. AU students should generally enroll in between 24 and 34 credit hours. A list of courses courses and their descriptions can be found here. As a consequence of the short 7-week periods of each course, students are NOT allowed to change courses, skills trainings or projects once they have started. Period 3 in the Fall and Period 6 in the Spring are optional, depending on how many credits each student has completed in the other terms. It's important to check the Maastricht academic calendar to verify when classes begin and end.
Credits are earned by successfully completing courses, projects, and the skills training. A course earns 5 ECTS credits (3 AU), a skills training earns 2.5 ECTS credits (1 AU) and a project earns 5 ECTS credits (3 AU). Netherlands' schools also have different grading systems that students should make themselves familiar with.
Please be aware that all courses, projects and skills trainings at UCM have a compulsory attendance. An attendance record is kept for all meetings. More information about the rules and regulations can be found in the Maastricht Student Handbook_2012-2013.pdf.

Course Equivalency: Click here to find out which courses on this program have already been equated to AU courses. Please note that you are NOT limited to just these courses. Students will need to request equivalency for courses which have not been previously reviewed.

Student Life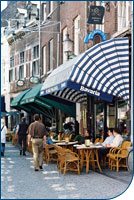 Maastricht is the oldest and one of the most beautiful towns in the Netherlands. The town has an impressive historic center that dates back to the Roman era. Maastricht gained international fame as the host of the European Summit of 1991, where the 'Treaty of Maastricht' was adopted as the formal foundation of the European Union. Maastricht University, established in 1974, is a rather recent addition to Maastricht. As the College community is small and intimate, it is easy for students to become familiar with fellow students. Student life is thriving.
Located in the southernmost tip of the Netherlands, this city has a reputation of being a little foreign even in its own country. Many tourists visit Maastricht to go shopping or taste the Burgundian, flamboyant atmosphere. Commerce, industrial manufacturing and service are the most important sectors in Maastricht. Furthermore, the city has also developed strongly because of the presence of a University and a College of Higher Education. Although Maastricht is not a very big city (125,000 inhabitants), it is usually buzzing with people day and night, many of which are students. There are hundreds of shops, bars, cafés, restaurants, pubs, clubs, galleries and theatres.
Housing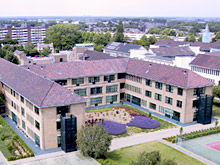 Housing is offered by the university's student Guesthouse Maastricht on a first come-first served basis.
It is important to mention on the on-line reservation that you are a UCM-exchange student. You can make this reservation as soon as you've sent in the application form. Once you have been accepted officially as an exchange student, your reservation at the Guesthouse will be approved by UCM and will be definite.
Arrival Information
Arrival directions can be found on the Web site under Arrival Directions. Students should arrive, at the latest, the day before orientation starts. Universalis, UCM's students union, organizes a pick-up service from the railway station in Maastricht. You will be contacted in advance to supply them with your arrival details. Universalis will also give you information about where and when to report for the orientation program.
Visa and Residence Permit Information
To study in the Netherlands, U.S. citizens do not need a visa to enter but they do need to apply for the Residence Permit to study after arrival. There are different rules for students from different countries, and there are procedures which must be followed. It is your responsibility to research and apply for any necessary entry visa and residence permit.
For more information, please visit 'How to Prepare' here and the Visa Wizard here.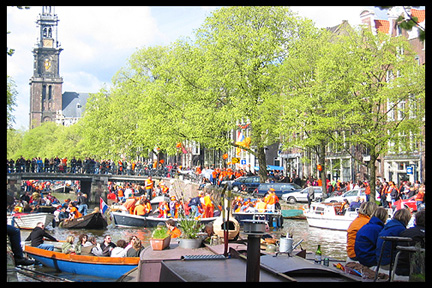 Once in the country, all international students will need to obtain a residence permit to study in The Netherlands. Some also need a so-called MVV, which is an entry visa. Requirements for the residence permits may differ. Students should check with the nearest Dutch consulate or embassy for the requirements. Information can also be found on the websites listed above. Students should not hesitate to contact UCM well in advance if there is any doubt regarding the entry visa/residence permit. UCM will assist exchange students in this matter.
Term

Year

App Deadline

Decision Date

Start Date

End Date

Spring

2014

10/09/2013 **

Varies by program

01/30/2014

07/11/2014

NOTE: the end date completely depends on when you will take your final exam, depending on which course you take.

Academic Year

2014-2015

03/06/2014**

Varies by program

TBA

TBA

Fall

2014

03/06/2014**

Varies by program

TBA

TBA


** The time it takes to receive an admissions decision varies greatly by program; it can take as little as two weeks or as long as several months. Contact AU Abroad for further details on your program's admissions timeline.

Indicates that deadline has passed