Programs
Brochure
This page is the brochure for your selected program. You can view the provided information for this program on this page and click on the available buttons for additional options.
Czech Republic: Prague Central European Studies (CET)
Housing:
Shared Apt.
Language Pre-requisite:
none
Language of Instruction:
English
Language Courses Offered:
Yes
Non-AU Students Accepted:
No
Internship:
No
Advisor:
Alison Nagy
Minimum GPA:
3.0
Class Level Required for Admission:
Second-semester Sophomore standing
Program Type:
Not Direct Enrollment
Is this Program Right for You?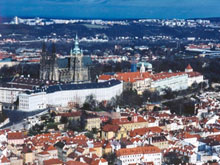 Delve into Central Europe's rich history and culture! The Central European Studies program in Prague programs bring to life the region's art, architecture and literature, as well as its complex political and economic transitions.
AU Abroad works with the organization CET Academic Programs to administer the program on-site.
CET takes learning beyond the classroom with its exclusive extracurricular activities and trips. The Prague programs with CET are designed for the academically serious student seeking a challenging experience abroad. Our dynamic local faculty engage students with in-depth lectures and assignments.
Academic Information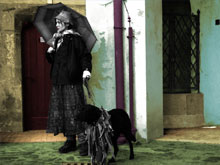 Students earn a full semester of American University (AU) credit. Central European Studies courses are offered in association with the Charles University Faculty of Humanities. While many of the faculty have appointments with Charles University, courses are held in the CET center, a well-equipped building in the center of Prague. The multi-disciplinary curriculum provides an opportunity to examine Central Europe holistically. CET's emphasis on experiential learning allows students to greet the local culture hands-on and to use the entire region as a learning laboratory.
All CET courses are taught specifically for CET students, although
in some terms Czech students may be invited to certain CET courses. Some courses may not be offered during certain terms. CET asks all applicants to submit course request forms, which are used to determine the final selection of electives.
Students in the program are required to enroll in a total of five courses, including two required courses. There is no language prerequisite for the program. Central European Studies in Prague students may take up to one of their electives from the Jewish Studies program.

CET may be able to arrange for students to take one elective course at the Humanities Faculty of Charles University. An additional fee may apply for this. Students will receive a final elective course listing once in Prague.
Required Courses
Students on the program take five courses for a total of 15 credits for the semester. All students on the program are required to take the following courses (each are 3 credits):
Czech Language


Students will participate in intensive Czech Language classes at the beginning of the term to introduce them to practical Czech and life in the Prague. Students will continue to study Czech throughout the term, in a course appropriate for their level . Students will be challenged to utilize their new language skills in everyday situations.



Politics and Cultural History of Central Europe in the 20th Century


The course provides an understanding of the important political, social and cultural developments of the region during the 20th century. Students explore the establishment of independent nation states during the interwar period, the Nazi occupation, resistance and collaboration, the Holocaust and the expulsion of the Germans, the nature of the communist system, its final collapse and the post-communist transformation. Throughout the course, emphasis is given to examination of the relationship between the Judeo-Christian tradition and the secular world and how this relationship manifests in the politics and cultural spheres of the region.
Elective Courses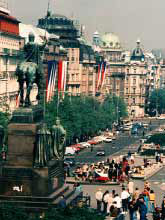 Along with the required courses, students take three elective English-taught courses as part of the CET administered program. A range of courses are available to choose from. All courses are taught specifically for students participating in the program.

All courses will meet 3 hours/ week and are worth 3-credits each.
Some courses may not be available in every semester. Course availability will depend on student interest and enrollment. Students will receive a final elective course listing once in Prague.



See the CET website for Academic Course Options and Syllabi.
Click here to find out which courses on this program have already been equated to AU courses. Students will need to request equivalency for courses offered at CET that have not been previously reviewed.
Student Life
Life in Prague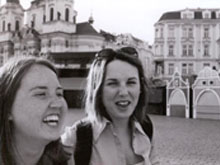 Goethe proclaimed Prague to be "the most precious stone in the crown of the world." Prague stands at the crossroads of Europe, where east meets west and history meets today's post-communist era. Rivaling Paris as one of the most beautiful cities in the world, Prague will invite you to wander through its fairytale-like cobblestone streets and take in a thousand years of architectural and artistic history.
Prague was first settled by Czechs in the late 9th century and has been the capital of Bohemia ever since. Serving twice as the medieval seat of the Holy Roman Empire, Prague continued to strive as a sister city to Vienna into modern times - always standing at the forefront of culture and industry. Prague's grand intellectual and artistic tradition will inspire you in your studies. Living in Prague today, you'll encounter one of the world's fastest growing economies, and witness its people overcome the challenges of democratization.
Housing
Students take classes at the CET Center while in Prague. The CET center is located in the center of Prague just steps off of historic Wenceslas Square, and contains classrooms, a small computer lab and a library. The entire center is equipped with Wi-Fi Internet access.
Students are housed with other CET program participants in apartments located in neighborhoods close to the center of Prague. Using public transportation, students can commute to the CET Center in about 15 minutes. When available, students share their apartment with Czech students, allowing for cross-cultural exchange and the development of international friendships. Each apartment is fully furnished, with a kitchen and a washing machine. Students are also supplied with bed linens.
Excursions and Activities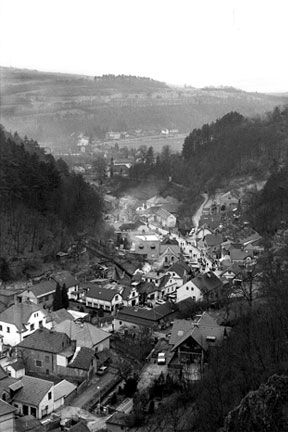 A wide variety of activities arranged by CET make Prague come alive. Activities are designed to provide opportunities that students would not normally have on their own. Such activities might come in the form of special tours, cultural events, film screenings, and social activities with Czech students.
CET students have the chance to meet and hear exclusive lectures from influential Czechs and visitors to Prague. Lecturers may include members of Czech government and civil society, notable artists, authors and thinkers, as well as representatives from the American Embassy in Prague.
Traveling Seminar: Interactions in Central Europe
Each semester CET Prague students travel around Central Europe with expert guides. This weeklong journey is a well-loved part of the study abroad experience.
Overnight Academic Excursions
Twice each semester, students depart Prague and venture on an overnight excursion together. Past groups have gone to places like Budapest or Cesky Krumlov.
Day Trip
Traveling to local towns brings history lessons to life and expose students to life outside the capital of Prague. Past trips have included Plzen, Kutna Hora, or Lidice.
For more information about excursions and activities please see the CET website under
Academics > Excursions
.
Term

Year

App Deadline

Decision Date

Start Date

End Date

Spring

2014

09/20/2013 **

Varies by program

01/23/2014

05/15/2014

Fall

2014

03/20/2014**

Varies by program

TBA

TBA


** The time it takes to receive an admissions decision varies greatly by program; it can take as little as two weeks or as long as several months. Contact AU Abroad for further details on your program's admissions timeline.

Indicates that deadline has passed