Stay Connected
We recommend you take advantage of the numerous opportunities to remain connected with your study abroad experience both at AU and in DC. Below are some resources that may help you to connect your study abroad experience to your life back home.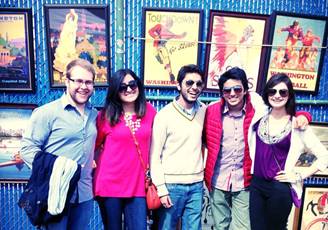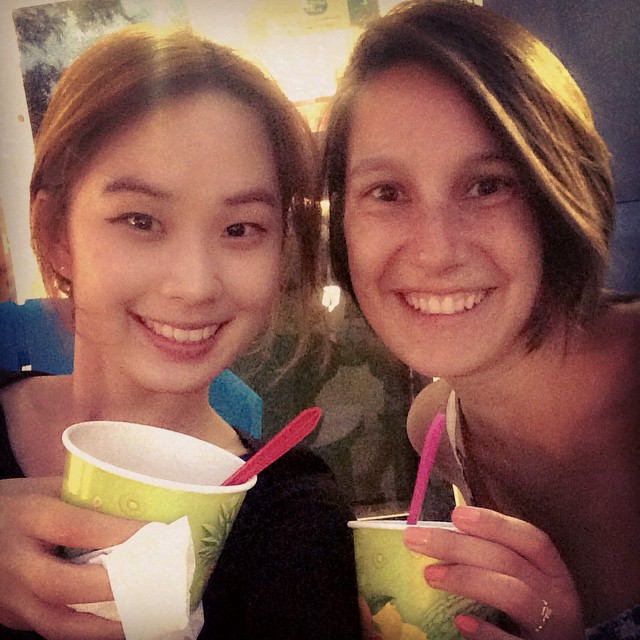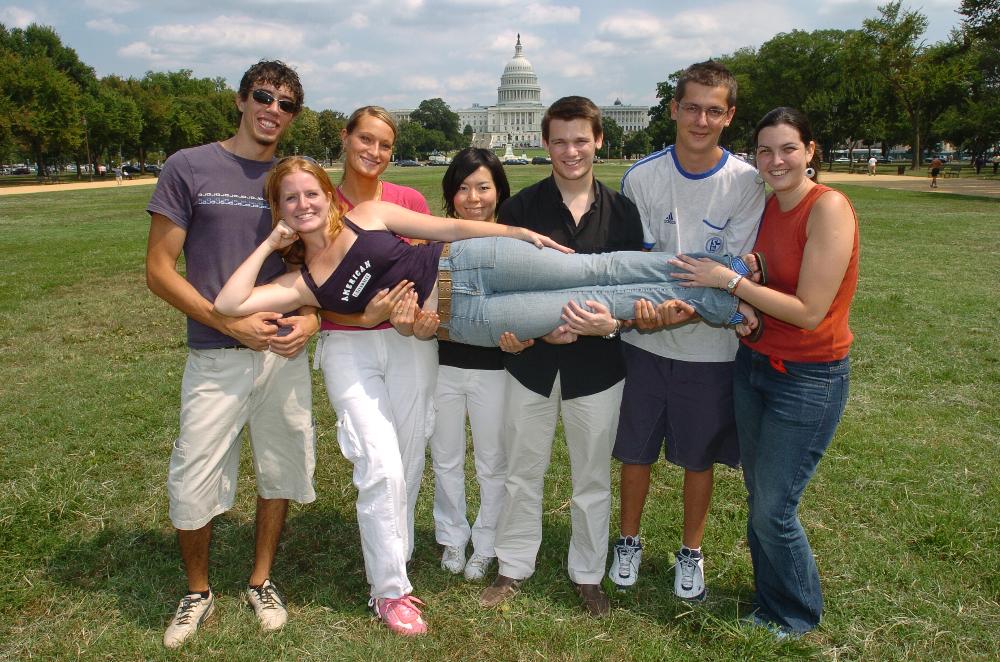 AU Abroad
Become an Abroad at AU buddy! The AU Buddy Program is a long standing tradition of the Abroad at AU exchange program. Each semester we match new exchange students with AU Study Abroad Alumni. AU Buddies are encouraged to meet with their buddy during the first week of classes and at least once a month for coffee, a meal, or other fun activity during the semester! We do our best to match you with an incoming exchange student from the country in which you studied abroad, or someone with shared interests! If this sounds like something you are interested in, please sign up to receive further information and instructions here. Buddies are matched in late Summer and Fall semesters.
Become an Abroad at AU Orientation Leader! Being an orientation leader is an incredibly important leadership role. Our orientation leaders have made the transition period enjoyable and smooth for our Abroad at AU exchange students. During orientation, we will play games, tour DC, and have group discussions about AU life. Orientation culminates in an Abroad at AU tradition: "Snapshot DC" a massive scavenger hunt around DC! Sign up here.
Apply to be a Work Study in the AU Abroad office where you will help other students through the process of applying to study abroad.
Volunteer at the Study Abroad Fair each Fall to talk about your experience with prospective students. Contact auabroad@american.edu with any questions regarding the fair.
Let your study abroad advisor know that you would like to talk to prospective students at information sessions and pre-departure orientation.
If you are not already, follow AU Abroad on Facebook, Twitter, and Instagram to learn of events on campus and in DC that may be of interest to you.
Join the AU Abroad Returnee Facebook Group. The group is meant to be a place for students to connect, network, and share their study abroad experiences.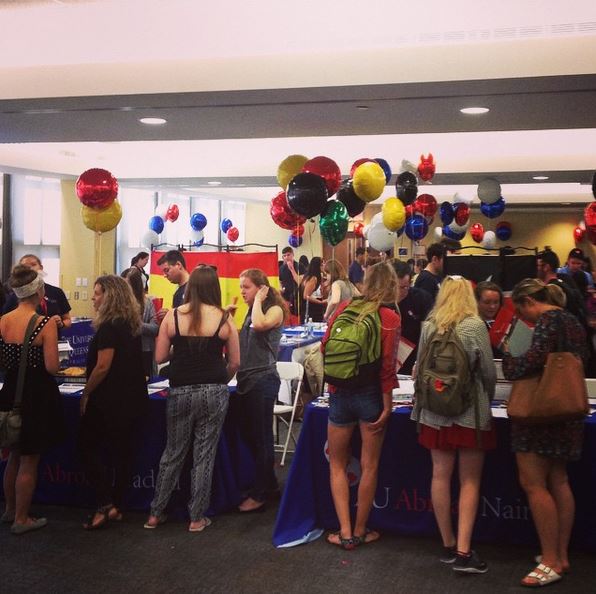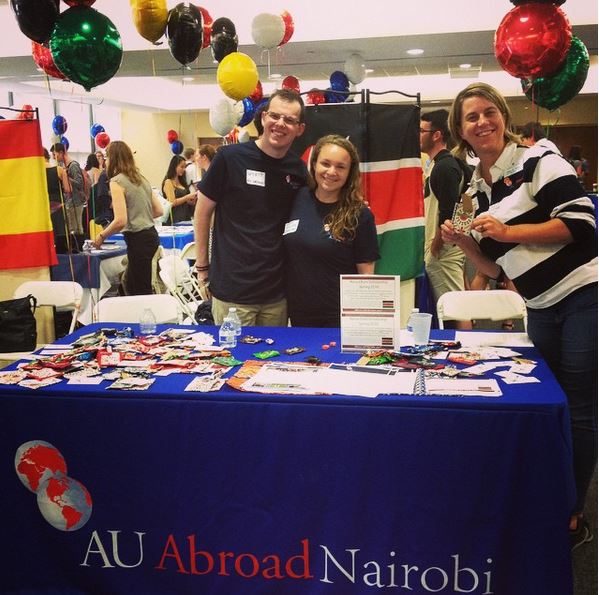 Services at AU
Participate in the TALK program through International Students & Scholars Services and continue to engage with international students.
Sign up for the Language Exchange Program to continue to improve your linguistic skills.
Participate in the Global Cafe with international students studying at AU.
If you feel that you are having difficulty adjusting, consider reaching out to the counseling services provided by AU. They have individual and group session as well as weekly drop-in hours.
Enroll in courses at AU that allow you to continue learning from your experience abroad, or that allow you to apply that learning.
Career Center
Organizations on Campus
Join an AU club that interests you such as a service club, international themed club, language club, or create a new one.
Off-Campus Opportunities
Look up the local embassy of the country where you studied to see what sort of cultural events they are hosting this month. Join their listserv for frequent updates.
Check out Connecting our World's website on sharing your experience and staying connected.
Keep in contact with your friends and/or host family from abroad.
Attend a Lessons from Abroad event in DC to meet other students who also recently returned from studying or working abroad. Attend resume builder and interview preparation workshops, learn how to share your experiences to different audiences, and learn more about opportunities in the area.